From a writer's perspective, writing short stories is a wonderful way to hone your craft. You can experiment with voice, change up structure and switch point of view without a huge time investment. You can dip your toes in new genres, too.
From a reader's perspective, reading a short story takes less time than reading a novel so it fits more easily into a busy life. Also, sampling short story collections is a great way to find a new favorite author.
Roberta's Recent Publications:
The crime-inspired poem "Unpunished" appeared September 5, 2022 on The Five-Two blog.
Clinch Literary Martial Arts magazine published "The Journeys in Between" on May 1, 2022.
Look for Roberta's short story "Fine Lines" in Sisters in Crime chapter Desert Sleuths newest anthology, SoWest: Love Kills, published September 10, 2021
"Love hurts. Sometimes it even kills."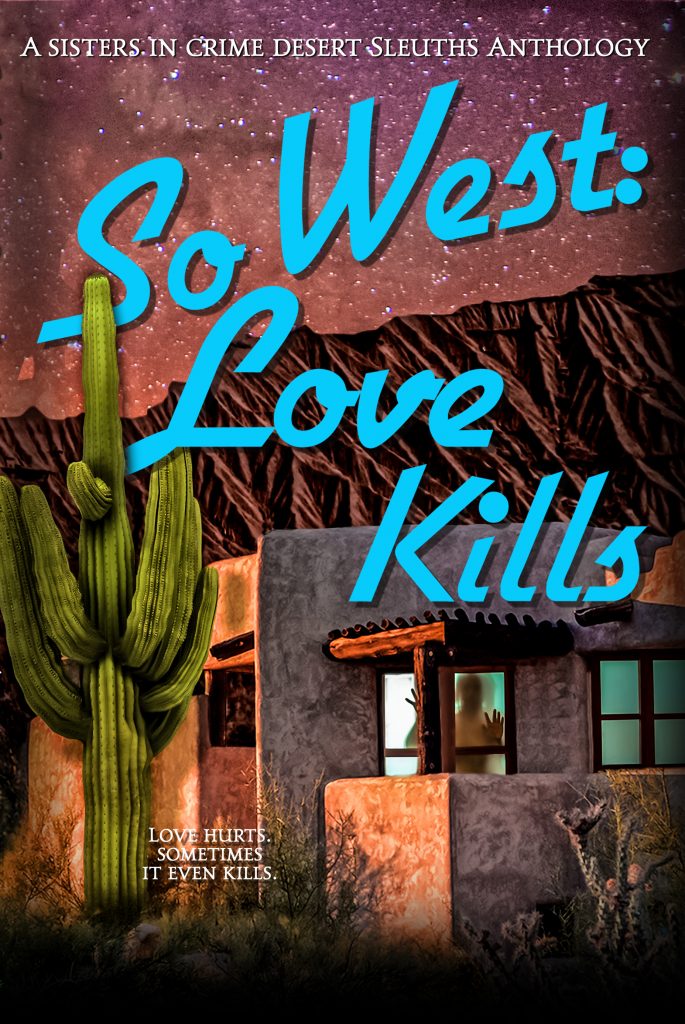 Available as an ebook or paperback at Amazon.
December 1, 2018: Roberta's flash creative nonfiction "Sharp Memories" published in Hippocampus Magazine.
November 2017: Roberta's creative nonfiction short story "The Punch Line" received a "Commendation" from the Society of Southwest Authors 2017 Writing Contest.
---
To see what Roberta is currently reading, check It's a Mystery Blog.