Roberta Gibson is an entomologist and book lover. She worked for a number of years as a research specialist before she caught the writing bug.  She has published a nonfiction book for children, How to Build an Insect, which received critical praise from the School Library Journal ("A must-buy for elementary school and public libraries") and from Kirkus ("whimsical text"). Her short stories for adults have been featured in Hippocampus magazine, Clinch Literary magazine, and the Desert Sleuths Anthology, SoWest: Love Kills. She lives in Phoenix, Arizona with her husband and son.
Member of SCBWI, SINC, Desert Sleuths Chapter,  Short Mystery Fiction Society, and Society of Southwest Authors, Valley of the Sun Chapter.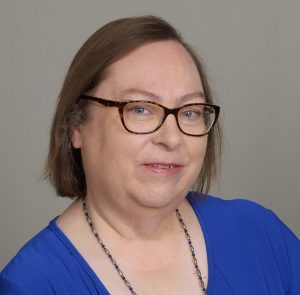 FAQs
1. You write and review children's books. What books did you read as a child?
The ones that really stuck with me were Charlotte's Web by E. B. White (a book that features a spider in a positive light!) and My Side of the Mountain by Jean Craighead George.
Both my sister and I loved, loved, loved The Princess and the Goblin by George MacDonald. We still fight over the copy we had as kids.
2. What are you writing at the moment?
I'm working on more nonfiction children's books. Whenever I have a minute, which isn't often, I'm also writing more adult-level short stories.
3. When you aren't reading or writing, do you have any hobbies?
I enjoy gardening and nature photography.
Since 2008 I've been a blogging addict, posting regularly on way too many blogs. For example, see my science and nature blog, Growing with Science.
Growing With Science Blog